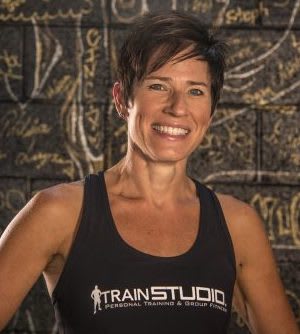 Stacie Skelly
Stacie is the Operations Manager at iTrainStudio. Not only is she involved in project management and organizational procedures, she also plays a crucial role in helping to foster the unique culture of the Studio. While her main focus is planning, organizing, and helping to implement best practices, she is directly responsible for implementing and facilitating additional projects such as the Little Red Dress.
Black Tie challenge and the 21 Day Detox program. She has invested in the iTrain community and values the idea that everyone who walks into the Studio is considered part of the family.
When Stacie began training with Wayne in January of 2018, she described herself as a "non-athlete." However, after just a few sessions, she became focused and determined to take her health and fitness goals to the next level. She has been training and participating in iTrain challenges ever since, with no end in sight!
One of her favorite quotes comes directly from Wayne — "Be better than yesterday." With this motto in mind, Stacie works hard to bring new activities, educational programs, and positive energy to the Studio every day. Her personal journey with nutrition has inspired her to begin studying for her NESTA Lifestyle and Weight Management certification, as well as her Precision Nutrition Level 1 certification.
Prior to iTrain, Stacie was a team captain for her Relay for Life team, chair of various community organizations, and a full-time mom to her two sons, Taylor and Aaron. In her spare time, she likes to kayak, bike, read, and enjoy time with family. She currently resides in Millersville with her husband, boys, and fluffy Goldendoodle, Millie!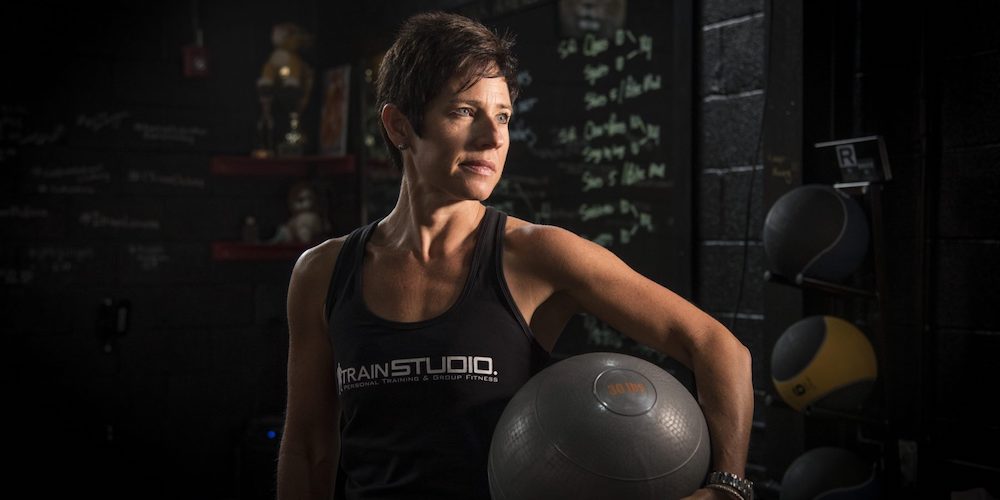 Certifications:
TRX Rip Training Certified