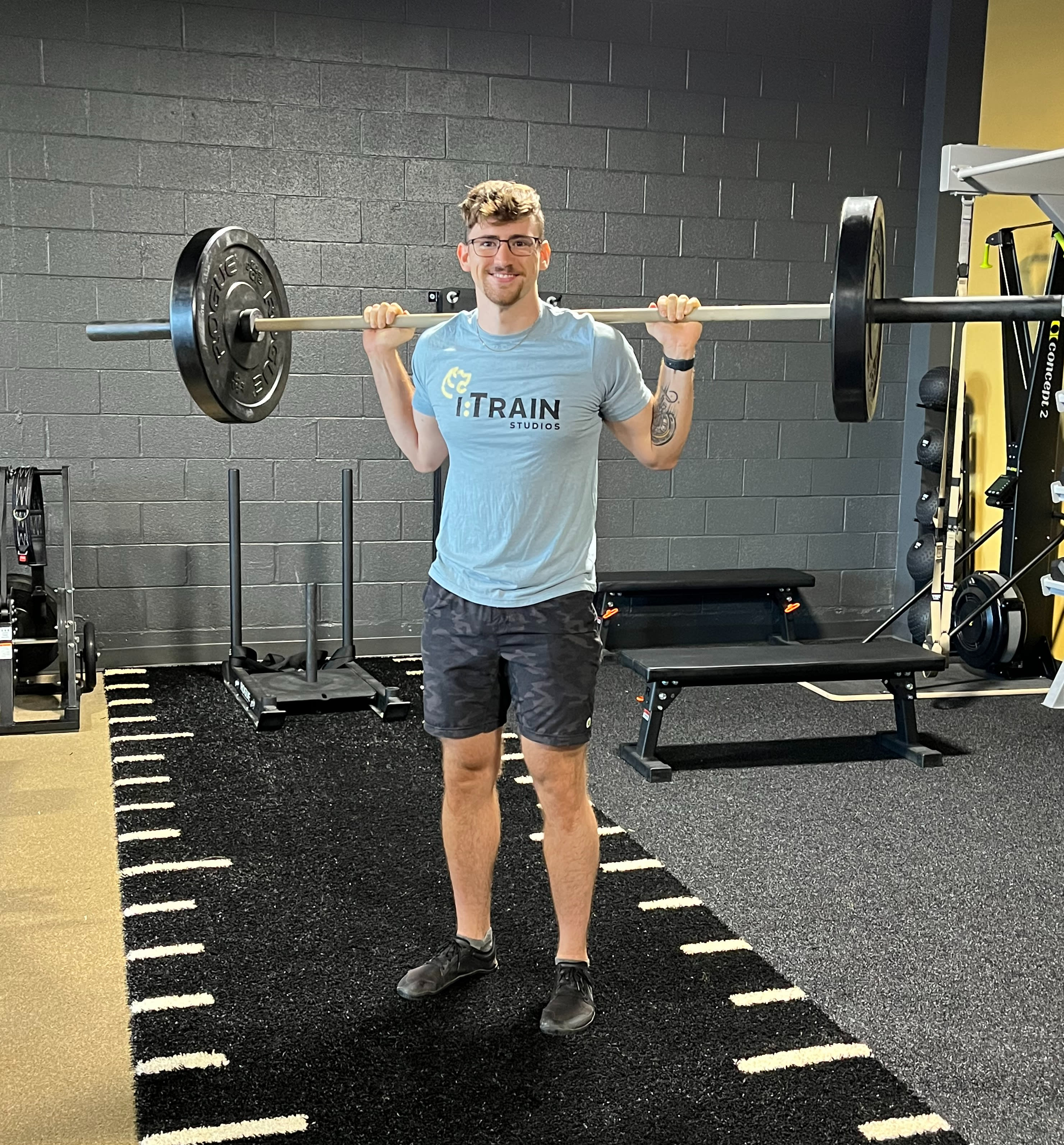 Evan Doherty
Evan took a 180 degree turn when he accepted a friends' invitation to join indoor track & field his sophomore year of high school. This quickly transitioned into adding Rugby and Football into the mix, making off-season weightlifting a must. When it came time to select a major for college, the only sensible option was Kinesiology. On his down time, he experimented in the weight room, to fix lingering injuries from the contact sports, and also in the kitchen, learning to meal prep each meal for the busy weeks of class.
In the past, Evan has trained for hypertrophy, powerlifting, yoga, and now has a newfound love for mobility & longevity styles of training.
Missing the team aspect of sport, he is eager to embrace the i:Train team of staff and clients!